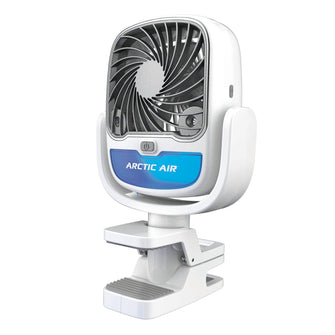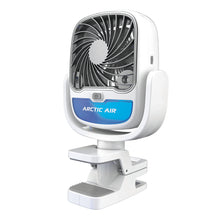 Arctic Air® Grip Go™
The portable clamp-on air cooler! Stay cool and comfortable wherever you go!  Specifications: Dimensions – 2.36"(L) x 5.67"(W) x 9.94"(H) Weight – 1.53 lbs. Water Capacity – 75mL LED Light Colors – Blue, Red, White, Teal, Purple, Yellow, and Green
Description
The portable clamp-on air cooler! Stay cool and comfortable wherever you go! 
Specifications:

Dimensions – 2.36"(L) x 5.67"(W) x 9.94"(H)
Weight – 1.53 lbs.
Water Capacity – 75mL
LED Light Colors – Blue, Red, White, Teal, Purple, Yellow, and Green
Features
The Arctic Air® Grip Go™ has many benefits and features:
Portable Space Cooler
3 Adjustable Speeds – Low, Medium, and High
Dual Cooling Jets
Extra Strong Built-In Clamp
Cordless and Rechargeable
Runs Up to 5 Hours Per Charge*
Quiet Operation
LED Color Changing Light
*Run time will vary depending on speed setting.
How it Works
Simply fill with water, clamp-on and go! Arctic Air® Grip Go provides the ultimate hands-free cooling! The secret is Hydro-Chill™ technology and an evaporative air-cooling cartridge that helps turn unbearable hot air into cool refreshing air, instantly!
What's In The Box?
Everything you need to Chill Out.
Arctic Air® Grip Go™(1)
Product Guide (1)
USB Power Cord (1)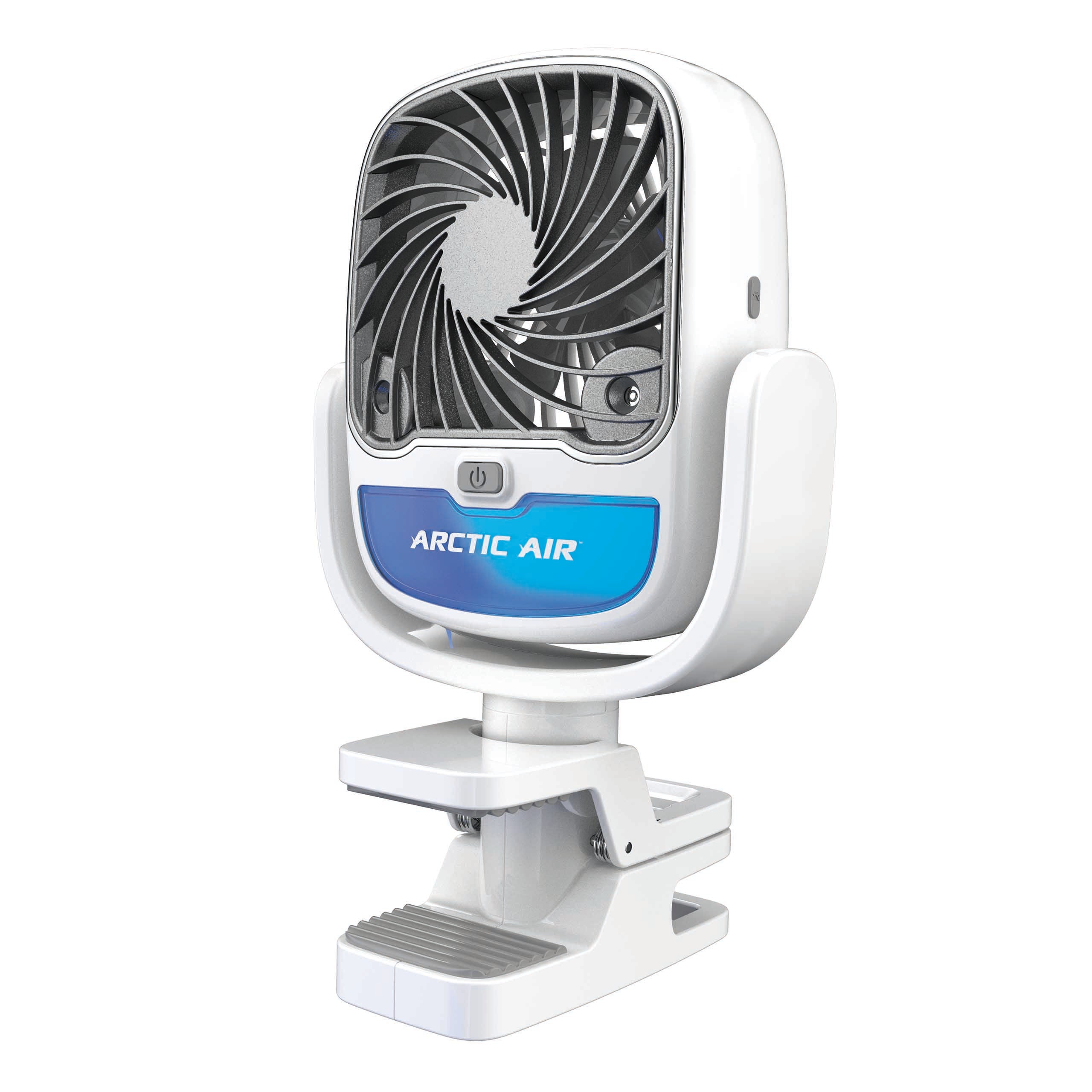 We Love Your Questions!
How does it work?
Arctic Air Grip Go uses dual cooling jets combined with a powerful fan to deliver a cool and refreshing breeze.
Why aren't the cooling jets working immediately?
The Cooling Jets may take up to 1 minute to begin fully working while Arctic Air Grip Go is priming.
How do I adjust the fan speeds?
Once you press the power button the fan speed will default to the high setting, press again to change to the medium setting, and again to change to low setting.
Where/how do I fill the unit with water?
Open the water fill door on the back of Arctic Air Grip Go and carefully pour in cold water. We recommend using a pitcher to avoid spilling. Close the door when filled with water.
How long will it run for?
When fully charged, Arctic Air Grip Go runs up to 5 hours per charge. Run time will vary depending on fan speed setting.